On Monday before we left to come home, we went down to the vegetable patch to harvest some potatoes.
Here is a picture of Karin digging up some of the heirloom fingerling potatoes she likes.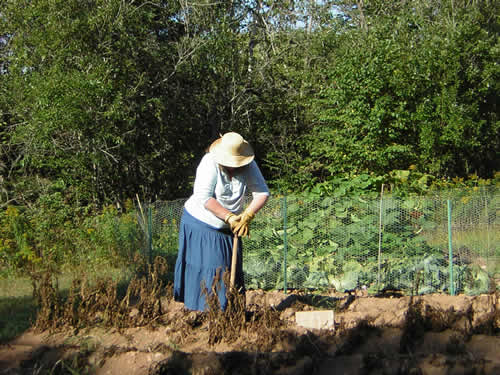 And I took this picture because there was just something about this old outhouse, weathered and standing out in the field, that seemed so picturesque and perfect.