Don't know what a pram is? Pram = A conveyance for baby transport, "perambulator" in full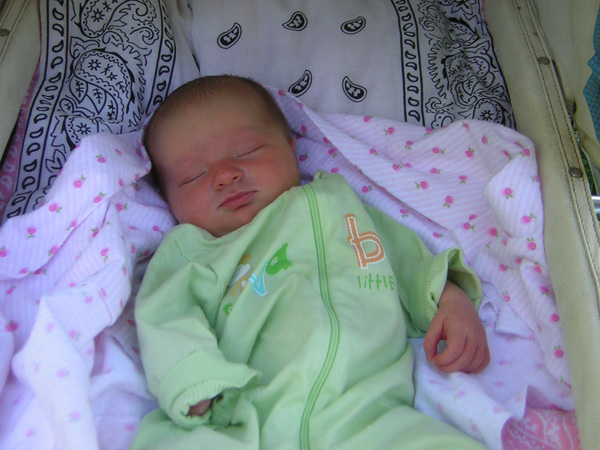 The warm air and breeze felt nice!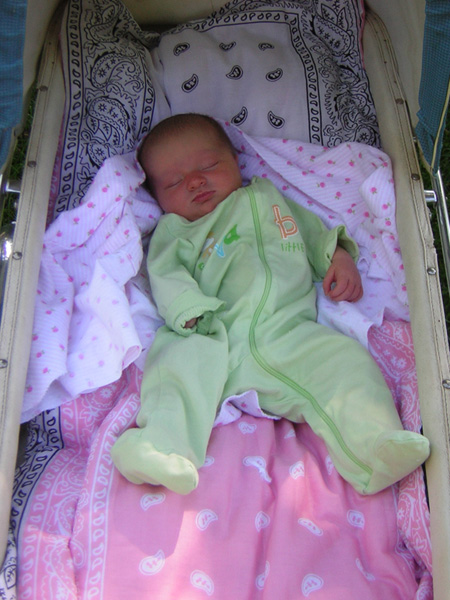 Her hands warmed up for the firs time since she came home.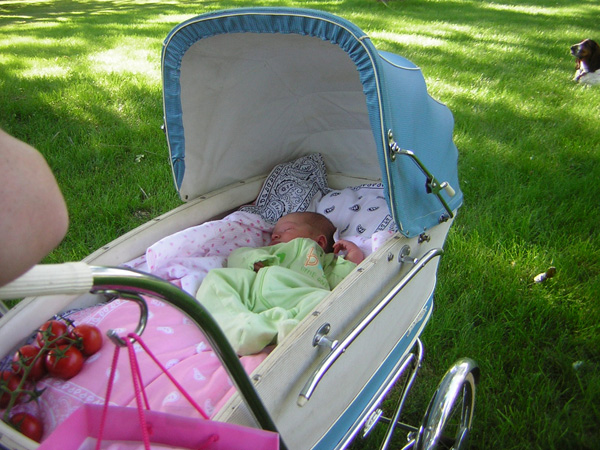 This pram came as a gift from Harald's parents in Norway when he was born quite a few years back. It's pushed quite a few family babies since then, and the tradition continues!