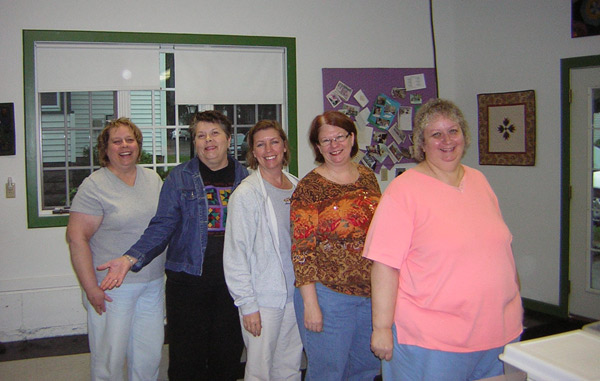 These are "the women in my life" – members of my small guild, Frayed Edges. I have such a good time with them when we go on our annual quilt retreat to Gibbon. Alas, this may be our last year as Gallagher's Retreat Center is up for sale. I just got home from this year's event and I had a wonderful time. I love these women and I love being around them. And the quilt retreat is such a special event. Only two days for me, mid-day Friday to Sunday, but no phone, no televisions, no radios, no computers, no responsibilities. Two days of completely self-indulgent sewing (and in my case, some knitting too!).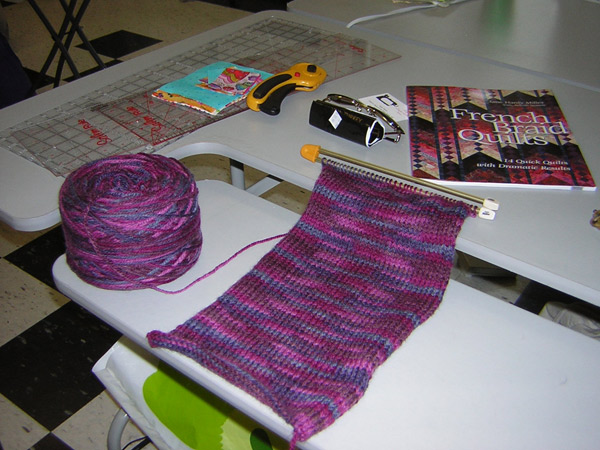 On Friday night, we drove to Bird Island to a little shop called Gathering Friends, that really has a fantastic selection of fabrics. And they sell yarn too! I saw this Plymouth Yarn Outback Wool in a purple variegation and I had to have it. I started in on a scarf for myself and this is as far as I got before leaving today. But doesn't it work up beautifully?
I did finish making the top to a baby quilt from a pattern I bought at Gathering Friends last summer. It was quick and easy and just the kind of thing I wanted to work. Nothing too complicated or challenging at the moment, thank-you-very-much.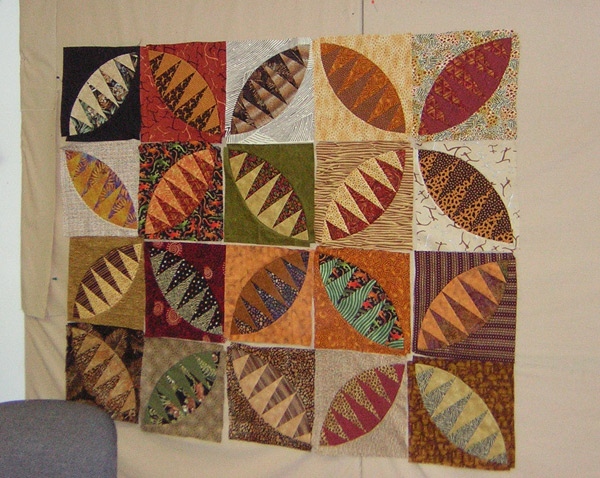 My friend, Joan, is making this Karen Stone pattern and these are the blocks that she got done this weekend. It's going to be a stunning quilt when it gets done!