A couple of weekends ago, I traveled to Wisconsin to visit the Blackberry Hills Farm open studio event. I had never been but I had come across a flyer for it at the Minnesota State Fair when I visited the booth for the Minnesota Lamb and Wool Producers Association.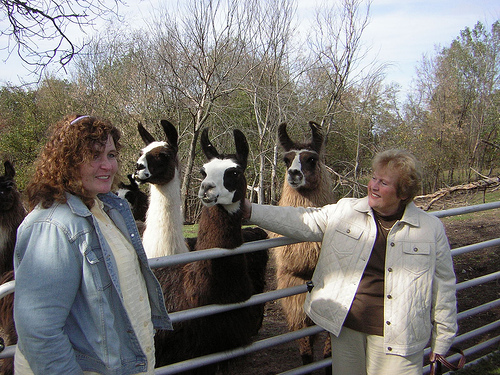 Karin and Helen petting the farm's friendlier llamas.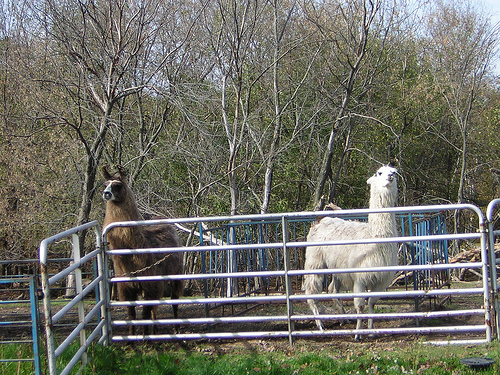 The cream colored llama was not a happy camper!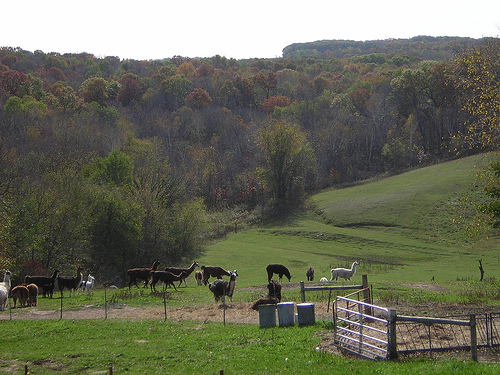 A stunning vista from the hill at the top of the farm, where the house and studio are located. Isn't it beautiful?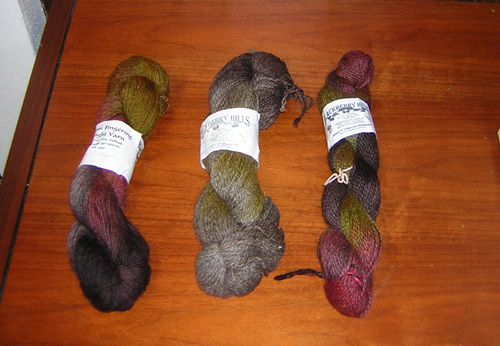 These are the hand-dyed yarns I bought from their studio. They are, from left to right, (1) a fingering weight sheep's wool/mohair blend for a pair of socks; (2) an alpaca I'll probably use to make a hat; and (3) a llama that I will definitely use to make a hat to match the socks!